Kung Fu
kungfu@sydshaolin.com
The Kung Fu system that we practise is called Five Forms, a traditional south Shaolin system. The Five Forms training includes hand techniques (animals, Lohan, drunken, etc), approximately 70 official weapons, chinna (a form of grappling), sanda (boxing), and traditional fighting. Qi Gong, Lion dance, Tai Chi and Sanshou complements the Kung Fu training as well as do strength, flexibility, hardening and mental training.
We practise Kung Fu to challenge and improve ourselves physically and mentally, and to have great fun in the process of doing so!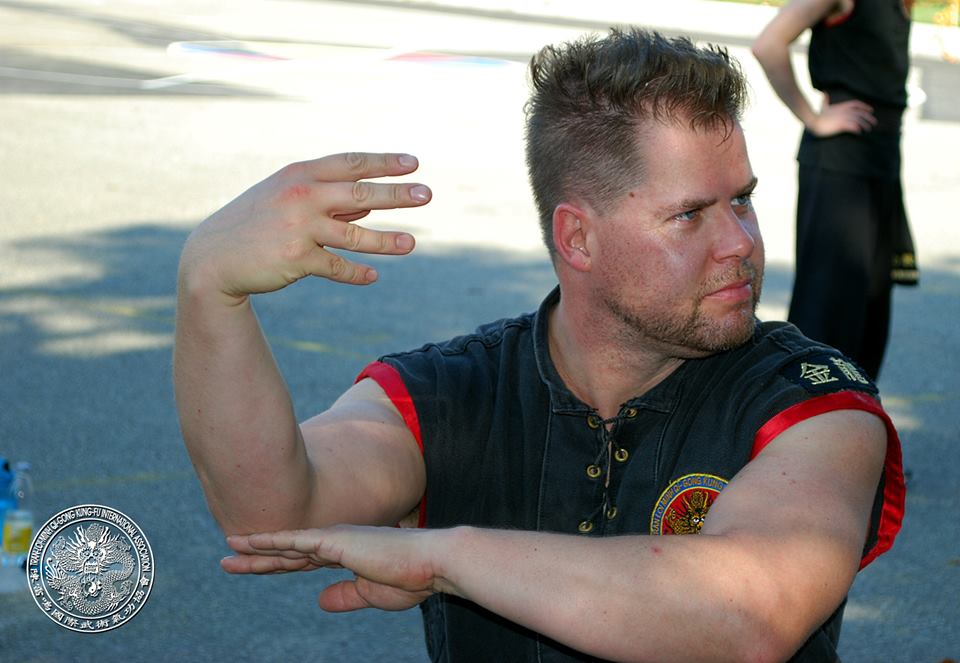 You must be at least 15 years of age to train with us but otherwise it does not matter if you are 15 or 55, the training is diverse enough to offer challenges and advantages for each age, gender, and physique. Beginners are accepted at the start of each new term. Please see
schedule
below. You are very welcome to come train with us a couple of times to try out how Five Forms suits you.
Youth Group
youth@sydshaolin.com
Since summer of 2014 we also have a group for the age between 10 and 15 years. The youth group trains according to a system developed within T.I.A for minors and are under supervision of qualified instructors. The system also allows for graduation.